Exchange Server Consulting Services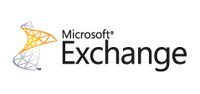 Been There. Worldly. Proven.
Our consultants have migrated and deployed thousands and thousands of mailboxes involving Exchange Server. We've performed insane migrations from cc:Mail, MS Mail, and Novell GroupWise.

We've conquered the impossible when Microsoft said cross-domain migrations couldn't be done, long before third party vendors invented software to help. We've planned, deployed, migrated, clustered, protected and brought back information stores from the depths of Hades.

Our team has designed and architected global messaging environments involving dozens of Exchange Servers, so we have the know-how and experience to handle your Exchange Server needs, regardless of their complexity or simplicity.

We're continually evaluating the latest features of Exchange Server released as service packs or updates, and actively test and deploy BETA versions of Exchange Server. Translation: We know what's coming, what's available, what works and what you should avoid for a while.

Couple our real-world experience with on-site, Official Microsoft Curriculum training by Net-Noggin, and you've got an equation for a secure, reliable and stable Exchange Server messaging environment.

Once your stable environment is established, rest assured Net-Noggin is well-versed in protecting your inbox from SPAM, viruses and all things evil. We'll guide you through the selection of industry-leading spam filtering as well as e-mail borne malware.